Sorry..I tak pandai sembang-sembang pasal gadget ni..hahah
tapi sebab kan semalam survey gadget untuk hantaran, meh kita share sama-sama...
Gadget's name: Smartphone
Kalau nak tau, me and en.tunang almost 6 years dah pakai hp yang sama tak tukar-tukar..
both of us ader 2 phones..our 2nd phone biasa jer and I dah tukar 2nd phone tu dengan not the very smart phone lah..touch screen ler tapi..hihhi
so, kitorang memang teringin sangat pakai smartphone..
bayangkan, after beli fon last 6 years menag tak ambik tau pon pasal fon-fon ni dulu siap bleh hafal nama and model fon...ha...punyalah tak huptodate...
peer pressure ni memang pressure tau...haha
tengok sume pakai tepon canggih-canggig kitorang pon decide ler untuk beli fon baru yang seswai dengan umur dan kerjaya...cewah..hahah
ni antara yang berkenan lah..
tapi tak leh habaq g lah nak beli yang mana..
tunggu oktober k?
tak sabar plak...
mesti korang ramai gila kan dah pakai iphone ni?hihi
memang suka sangat...tapi leceh sebab kena beli pakej-pakej celcom digi maxis tu...
yang ni plak Nokia E7..my dad guna nie ler sekarang..yang bestnya sebab boleh guna word and microsft power point and leh guna untuk presentation..best kot...tapi sizenyer besau benar nak buh dalam poket...
last but not least..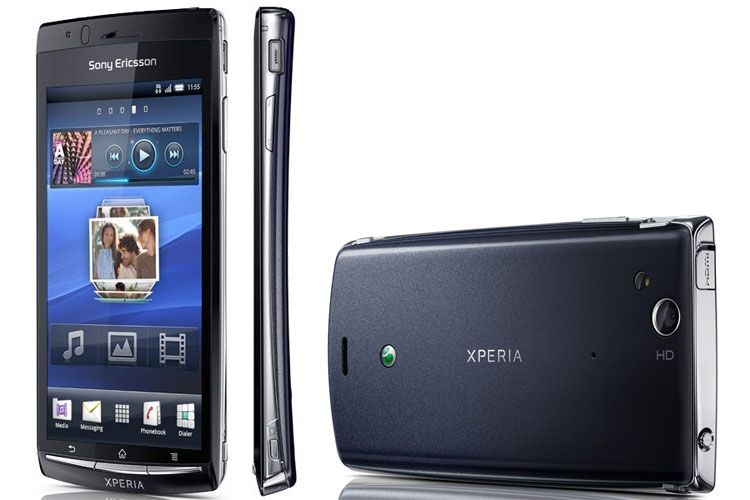 Sony Xperia Arc..yang ni sangat jatuh cinta sebab screen die pakai Bravia tuh..
ha....amik..hahah canggih betui...
nak beli smartphone bukan senang..
bukan pergi kedai terus beli mana yang berkenan..at least for me lah..
benda ni nak pakai lama..
mungkin 5 6 tahun lagi baru tukar hp lain...
masa tu rasanya laptop tak wujud dah kot..haha
kat sini nak share tips pasal nak beli smart phone..from my experience lah..dunno with u guys...
kalau nak beli fon canggih-sampai-tak-reti-nak-guna boleh lah g jalan-jalan dulu kedai fon...tengok mana yang paling canggih ker atau yang berkenan di hati nak beli...then, balik google sebijik-sebijik..jangan terus main beli nanti rasa nyesal macam my dad skit-skit..hihi
check retail price...especially kalau u guys nak beli original punya set..kalau AP nyer set, compare price dengan kedai-kedai biasa lah..kalau original set, dier memang akan ada certain retail price yang disuggest...macam semalam, kitorang hampir nak kena tipu RM300.Walaupon masing-masing original set, tapi harga bergantung pada stock jugak. tak rugi pon compare 2 3 kedai untuk original phone.
Kalau nak beli smartphone, better cek pakej telekomunikasi yang seswai..yerlah, kalau beli smartphone tapi tak gunakan ke-smartannya tak guna jugak kan?GPS semua tu...kata kepada diri sendiri jugak ni... cari yang jimat and tak membazir..so far dengar yang paling murah prepaid Digi satu hari RM3 untuk penggunaan internet unlimited..setakat ni lah....look for better deal...
Learn and explore how to use all the application..macam android foursquare semua tu...nak terang lebih-lebih, I tak pakai g smartphone...hihi
Tu jer kot...anything I missed tak?
saya budak baru belajar...;)
nota kaki: iphone suka sebab game...boleh gitu nak kahwin sibuk nak main game jer lagi??hahah